Certainly, We are proud to state that German Auto Parts Victoria opened its doors 20 years ago to answer the increased demand for used vehicle parts. Almost,  it is still going strong today.  At present, the demand for these parts is greater than ever before.
so we keep addressing this need in an efficient and timely manner.  As a family owned company, German auto parts Victoria provide quality, genuine, second-hand vehicle parts along with warranties for a wide variety of vehicles to customers throughout Victoria, other parts of Australia and all over the world.  Our goal is to offer our customers the highest quality of vehicle parts along with courteous and efficient customer service to fulfill their needs with dignity and respect.
German Auto Parts Victoria
What brands of vehicle parts do we sell?
Mercedes-Benz Auto Parts
BMW Auto Parts
Audi Auto Parts
Volkswagen Auto Parts
Skoda Auto Parts
Porsche Auto Parts
Mercedes Benz Parts Melbourne, Victoria
We are one of the largest and most trusted Mercedes Benz parts seller. and Mercedes Benz wreckers in the Ballarat and around Victoria city. we buy all makes and models. Supplying many local auto repairers with quality salvage parts in Victoria. We can buy ride of vehicles, damaged vehicles, accident cars, junk European cars, scrap German cars, and sell parts to drivers, repairers, and workshops throughout Melbourne, Victoria.
We sell Mercedes Benz Parts These Suburbs of Melbourne.
Hawthorn, Brunswick, Edinburgh gardens, Melbourne zo, Maidstone, sunshine north, sunshine, sunshine west. Brooklyn, Coburg, Essendon, Camberwell, Dandenong. Preston, Heidelberg West, Rosanna, Helderberg, Kingsbury, Reservoir, Kew East, Glen Iris, Albion, Port Melbourne, Altona North and Melbourne city.
Related: BMW X5 2019- The Best SAV Car
Victoria, wreckers Towing Service
We have been all the time there, Stranded on the side of the road after a tire blows out or you run out of gas. whenever the unexpected event occurs on the highway, Cowboy's D & C wreckers service is here 24 hours a day and 7 days a week to get you back on the road quickly. If you want any car removal Brisbane so Cash Your Cars is the best choice for it.
We have developed our business by using the latest facilities and new technology to assist our costumers. please feel free to contact us to source your car parts needs. Our company proudly providing quality and reliable product to our customer. Original parts at a fraction of the price. recycle auto parts can be purchased at a roughly half the cost of new parts. we are trying to save your money.
BMW Auto Parts Victoria
BMW is the acronym for Bayerische Motoren Werke AG or in English, Bavarian Motor Works. It's an independent German company and manufacturer of automobiles and motorcycles. It's the world's largest premium car-maker and is the parent company of the BMW. We are the best German Auto Parts seller and of course, we can't ignore the BMW parts. We sell types of bmw auto parts in Melbourne, Dandenong, Victoria all you need just fill out German Auto Parts contact form or give us a call.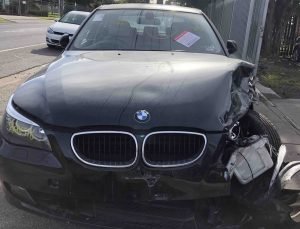 German Auto Parts is a provide complete all types of German auto parts second hand genuine parts. German Auto Parts is one of the best company in Victoria. This company tries to provide the best quality auto parts in Victoria.
BMW
BMW Wreckers Victoria
In the first few years, it seems somehow difficult to provide a team for wrecking. Almost, If we think deeply really that it is not always easy to find a wrecker in anywhere for that matter. As the leading BWM wreckers, we pay top cash for BMW cars we accept and buy all make and models just search for us in google German Auto Parts Victoria we will be shown on the top in search results.
But finally, German auto parts in Victoria tried to solve this matter. Certainly, as a result, we could see that German auto pats Victoria can provide the best facilities for you.
German auto wreckers Victoria
We are one of the top German auto wreckers we pay top cash for your scrap car, damaged, junk, unwanted cars. Germany is one of the famous and top cars manufacturers we all use and drive German cars like German Audi, German BMW. german Mercedes-Benz. We buy all German autos in Victoria. Just fill out our car wreckers contact form or call us to get cash instead of your German autos.
BMW wreckers Melbourne
mercedes wreckers
BMW wreckers Dandenong
BMW wreckers Australia
mercedes wreckers Melbourne
mercedes wreckers Melbourne western suburbs
Audi Car Wreckers Victoria
mercedes car wreckers Victoria
European auto parts Victoria
If you are looking for any European auto parts in Victoria the search is finished. cause we are one the best European auto parts provider in Melbourne, Dandenong, Victoria, and surrounding areas. European auto parts are high demanding parts in Victoria and around Australia. Because German autos are the best autos in the world. European auto parts have a long life quality which makes it special and high demanding auto parts in Melbourne, Victoria.
European Auto Parts
We sell all types of European auto parts around the Victoria-like Audi parts, BMW parts, Mercedes-Benz parts. European auto parts Melbourne is the famous company which sells the best second hand genuine parts. All the second hand European parts are in the best quality you do not need to worry about.
European Auto Parts German Auto Parts Services in these suburbs.
Bacchus Marsh, Baddaginnie, Badger Creek, Bagshot, Bagshot North, Bahgallah, Bailieston, Bairnsdale, Bakery Hill. Balaclava, Bald Hills, Balintore, Ballan, Ballangeich, Ballapur, Ballarat, Ballarat East, Ballarat North, Ballendella, Balliang,
How do our German auto parts services work?
Step 1. We buy auction cars, scrap cars, damaged cars, accident cars and off road cars which are German cars.
Step 2. Then we take and remove their important parts which are in good condition.
Step 3. All the German auto parts are genuine that's why our customer satisfied to buy German parts from us.
Step 4. After then we distribute all the parts around Victoria and Australia. We are the whole seller of German auto parts.
Step 5. We also german auto parts online you get check our website we put all the new parts on our website.
If you're looking for best car removal and trailers provider in Australia just click on the link.